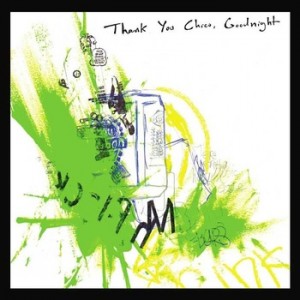 Apparently this is "Levi reminisces about road trips" week. A friend on [Social Networking Site] just posted a link to a song, and since I wasn't listening to anything at the time, I went over to check it out. Turns out the song was one of 21 on a compilation called Thank You Chico, Goodnight put together by one Maurice Spencer. According to his note on the album page, he's moving away from that town for the (relatively) bright lights of Portland, and had the idea to collect and co-produce songs about Chico, California from 21 of his favorite Chico artists and put them out as a collection. Of course, this is right up my alley, and I love the idea. This isn't an album review, as I'm only about halfway through, but the execution and musical quality seems to be pretty darn good, too.
[wp_bandcamp_player type="track" id="4170007684 " size="grande" bg_color="#FFFFFF" link_color="#4285BB"]
[wp_bandcamp_player type="track" id="4288791588 " size="grande" bg_color="#FFFFFF" link_color="#4285BB"]
I've only been to Chico once, on the only proper solo tour I ever did. In 2004 I rented a car and spent two weeks driving down the coast and back up, playing as many shows as I could. 2004 doesn't sound that long ago (at least to me), but it was: I booked the whole thing by mail and phone, if that gives you any indication of how the landscape has changed in just a few years. Anyway, I still have very fond memories of the time I spent in Chico and Redding, playing small shows in cafes with fun, earnest kids and ending up at impromptu parties in barely-furnished apartments with friendly strangers. It's great to stumble across this and find that there's a thriving scene in Chico and people putting together great little things like this compilation – even if it is a farewell gesture.
[wp_bandcamp_player type="track" id="1996775419″ size="grande" bg_color="#FFFFFF" link_color="#4285BB"]