This is – maybe – our last post on Songs about Books (Ball of Wax 25) before the release show this Friday at the Fremont Abbey. The doors will open at 7, and the show will start at 8 sharp. There's not much new information here, but I'm just trying to put all the important stuff in one place.
Here's where you tell the facebookiverse that you're going.
Here's where you listen to some songs.
[wp_bandcamp_player type="album" id="2917160288″ size="grande" bg_color="#FFFFFF" link_color="#4285BB"]
Here's a very nice piece Paul wrote in this week's Stranger about the project.
And here's the poster: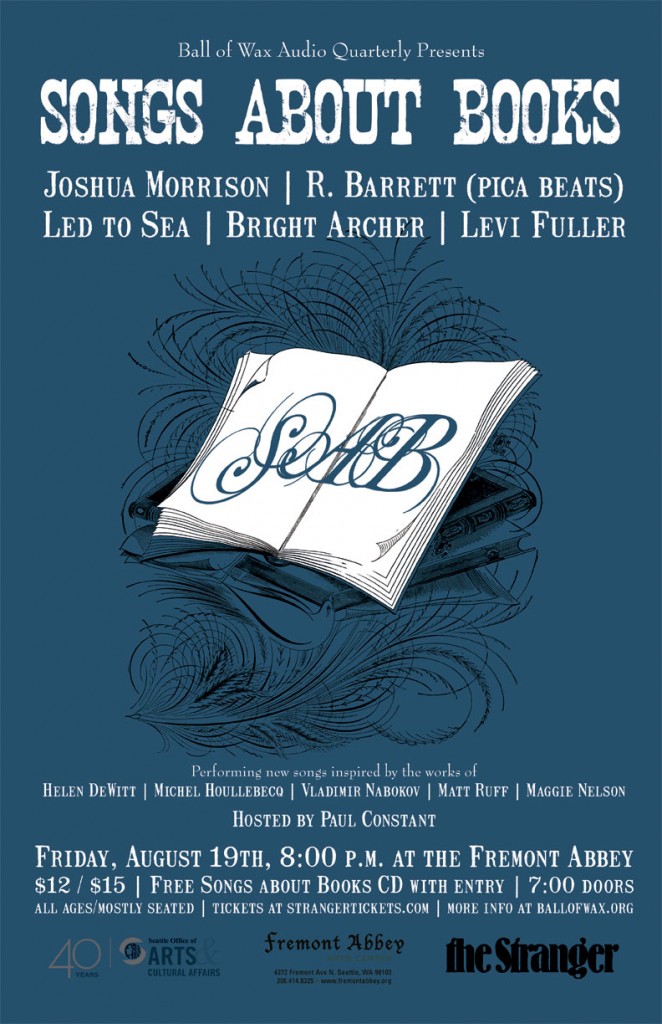 All right, I think that's everything. I've gotta go do a bunch of folding and gluing and CD stuffing. See you Friday!