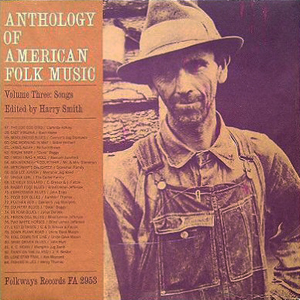 It's been hiding over on our About page for the past week or so, but now that the Songs about Books dust has settled a bit (buy your copy now!), I wanted to officially announce our call for submissions to the next volume of Ball of Wax: a tribute to Harry Smith's Anthology of American Folk Music, celebrating its 60th birthday next year. Interpretations of any of the songs featured on the 3 (or 4, if you like) volumes of the Anthology are welcome.
I expect a lot of the songs submitted will be acoustic and folky and whatnot, and that's perfectly fine, but I invite and encourage submissions from all corners of the musical universe, and I hope some artists will take this as an opportunity to experiment and play with some old, weird songs, and maybe turn them into something new and weird. I hope to get a lot of submissions on this one, and we probably won't be able to include them all. I recommend digging deep when it comes to selecting songs – you can also feel free to submit more than one to improve your odds.
The deadline for submissions is September 30th. Full submission guidelines and instructions over at the aforementioned About page. The release show will be a very special event indeed; that's all I'll say about that for now.