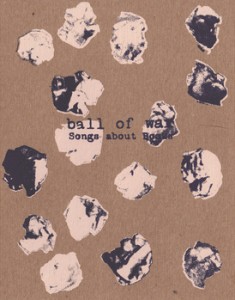 Hello, and happy post-Labor Day, everyone. Now where were we?
Ah yes, I had a couple things to tell you about, related to our Songs about Books project.
Thing the First: For those of you who were unable to join us for the Songs about Books release show on August 19th, there's a small consolation prize; a slight return, if you will: Alex, Joshua, and I will be performing our songs in an acoustic setting at the Henry Art Gallery as part of their Shelf Life series this Friday, September 9th, at 7 p.m. The event is free with museum admission, and you can pick up a copy of the Songs about Books CD for cheap while you're there.
Thing the Second: I recorded an interview with KUOW's Jeremy Richards about three of the songs from Songs about Books, and how I realized they all had different things to say about optimism. Jeremy, an excellent interviewer and a master editor, managed to make me sound semi-articulate, for which I am very thankful. It aired last week, and is archived on their web site. Check it out.