Given the astounding length of our contributors list, I guess it shouldn't be surprising that I can put together a list of 16 excellent albums and EPs that were released in the past year by artists who have appeared on Ball of Wax, but I was kind of surprised anyway. It was a joy to sift through my CD shelves/hard drive/brain and pull together this list, which is a pretty great cross-section of what makes Ball of Wax Audio Quarterly so great. (Odds are there are more, too; this is a prolific bunch, goldarnit, and my brain isn't as reliable as I wish it were. My heartfelt apologies to anyone I missed.)
Read on below, then go listen to and/or buy these records – some are free, most are cheap – and give them all a good listen, and I'm sure you'll agree.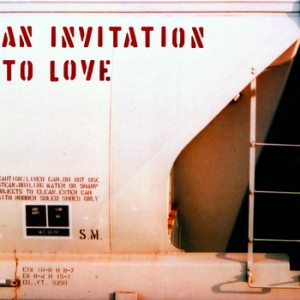 An Invitation to Love – Boxcar
An Invitation to Love is the grunge band fronted by Ball of Wax regular (and Blog of Wax contributor – there'll be a few more of those down the list too) Louis O'Callaghan. Louis has had many songs on Ball of Wax over the years, whether as his longtime solo project The Graze, its new moniker, Sun Tunnels, or with An Invitation to Love. I love Louis's voice and his songwriting, and I absolutely adore the noises he wrenches out of an overdriven electric guitar, which he doesn't do nearly enough. I also think Sam Jansons and Brian Massey are just about the perfect rock rhythm section. So of course I love this EP, and if you love loud guitars and Twin Peaks, you will too. I do hope they won't make us wait too long for a full-length.
[wp_bandcamp_player type="track" id="205951140″ size="grande" bg_color="#FFFFFF" link_color="#4285BB"]
~~~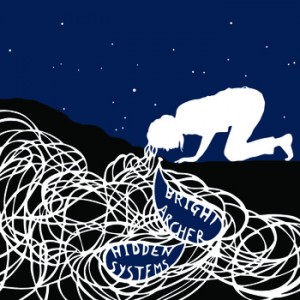 Bright Archer – Hidden Systems
I've been listening to this album for it seems like forever now, waiting patiently for Johanna Kunin (the astoundingly gifted lady behind Bright Archer) to release it. 2011 was the year, and the world is richer for it. Johanna's rich, evocative lyrics, airy melodies, and tight arrangements – smart and clearly created by someone with some musical schooling, but not alienating or show-offy – meld with her impeccable piano playing and a jaw-droppingly talented group of musicians to result in a near-perfect, eminently listenable group of songs. I've thought of Johanna Kunin as one of our region's best-kept secrets since she appeared on Ball of Wax Volume 2. Why she's not the object of a label bidding war (do those still happen?) or at least being courted by network music buyers I don't know, but if that still means I can see her in small venues and she'll deign to appear on Ball of Wax from time to time, I'll take it.
[wp_bandcamp_player type="track" id="321502080″ size="grande" bg_color="#FFFFFF" link_color="#4285BB"]
~~~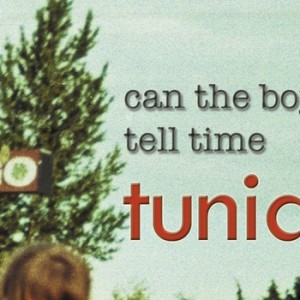 Can the Boy Tell Time – Tunia

Colin said it all better than I could, but I do want to chime in with a few words of my own. Peter Verdoes is a longstanding friend of Ball of Wax, having appeared with Can the Boy Tell Time on a couple volumes (15 and 19), and in solo form back on vol. 12. I haven't listened to Tunia nearly enough, but it's a great record; dense and strange and unforgiving, shot through with equal parts discord, distortion, rhythm, and beauty. At times it reminds me of some of the Flaming Lips' best work (the heavy, blown-out stuff that you won't hear on a Dell commercial), and it other times it can really only remind me of itself, which is a difficult task in this day and age.
[wp_bandcamp_player type="track" id="2904188347″ size="grande" bg_color="#FFFFFF" link_color="#4285BB"]
~~~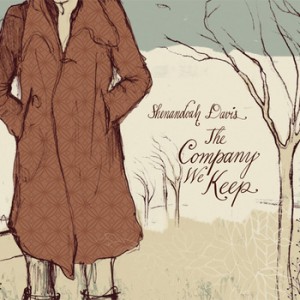 Shenandoah Davis – The Company We Keep
Again, someone else has already done the heavy-lifting for me on this one (see Bart's review here), but the rise of Shenandoah Davis as a songwriter, singer, and performer since first appearing on Ball of Wax Volume 16 has really been something to witness. This is another beautiful album that our city should be proud of from one of our hardest-working musicians. If she can ever stop touring and producing other people's records long enough to write and record a new album, I have no doubt it will set the bar even higher than this one already has.
[wp_bandcamp_player type="track" id="2486217244″ size="grande" bg_color="#FFFFFF" link_color="#4285BB"]
~~~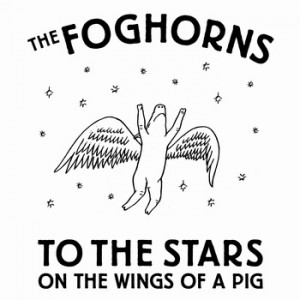 The Foghorns – To the Stars on the Wings of a Pig
Speaking of Bart (and speaking of albums that have previously been reviewed on these pages), the Foghorns – have they really only been on Volumes 15 and 19? – are fronted by our own Bart Cameron on voice, guitar, and general songwriting duty. Jon put it very well when he said "The Foghorns' songs are thoroughly American songs about disappointment, screwing, being shallow and finding some kind of peace with being flawed." There is a wonderful mix of darkness, humor, and shitkicking good times on display on this record that simply cannot (or should not) be denied.
[wp_bandcamp_player type="track" id="2803145407″ size="grande" bg_color="#FFFFFF" link_color="#4285BB"]
~~~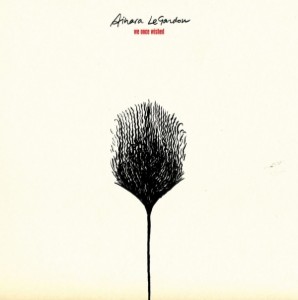 Ainara LeGardon – We Once Wished
Speaking of darkness, Ainara LeGardon (whose connection with Ball of Wax goes back to Volume 5) has got it in spades, and not once – at least on We Once Wished – is it leavened with humor, though there's plenty of shitkicking going on. This is dense, tense, heavy music, rife with emotion and anger; but it's not simple or straightforward either. Guitar lines slash in unexpected directions, dynamics explode and implode distressingly. Like An Invitation to Love's Boxcar, this album nods to grunge and the stripped-down, three-piece guitar music of the '90s; but while Boxcar is wrapped in an insulating layer of fuzz, We Once Wished is bare and jagged and just might cut you.
~~~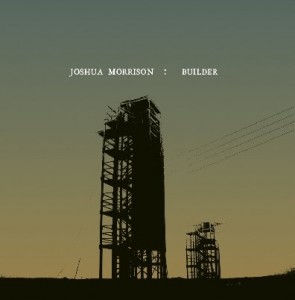 Joshua Morrison has a lot in common with Bright Archer's Johanna Kunin: They were both very proud discoveries of mine in the early years of Ball of Wax; they both appeared on Volume 2 and Volume 25, Songs about Books; and neither of them has released nearly as much music in that time as I'd like – but that's just me being selfish. Josh takes his time with his music, but the result is worth the wait. The songs on the Builder EP are much more fleshed-out than on previous releases, and while it's amazing what he can get across with just a four-tracked acoustic guitar and his hushed voice, it's wonderful to hear him backed up with a full band and some adventurous production. One more EP means one more pair of fingers crossed for a full-length in the near future, but for now I'm glad Josh graced us with Builder this year.
~~~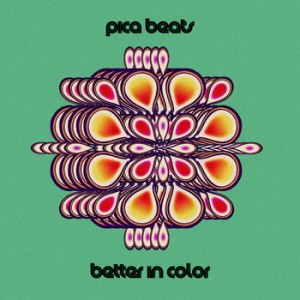 The Pica Beats – Better in Color
Better in Color is the third release from The Pica Beats (heard on volumes 8 and 18), a band with shifting personnel helmed by singer-songwriter Ryan Barrett (heard on Volume 25, Songs about Books). Ryan is a restless artist, never settling too long on any one style or idiom of songwriting. You can pretty much always tell a Pica Beats song when you hear one – mostly due to Ryan's distinctively warbly voice, hyperliterate lyrics, and jangly guitar – but the songs themselves never stay the same. I celebrate the band's entire catalog, but Better in Color might be my favorite so far. The sitar from Beating Back the Claws of the Cold is regrettably gone, but it has been replaced with some slinky, seemingly African-inspired guitar lines and melodies that I find immensely appealing. Alice Sandahl's cool vocal style and subtle keyboard work counterpoint Ryan's more upfront vocals and guitar quite nicely, while the rhythm section of Marian Li-Pino on drums and Johnny Goss on bass are the perfect fit with these songs; they play well and subtly for the most part, every once in a while throwing a curveball that messes with your brain in just the right way.
[wp_bandcamp_player type="track" id="4223749077″ size="grande" bg_color="#FFFFFF" link_color="#4285BB"]
~~~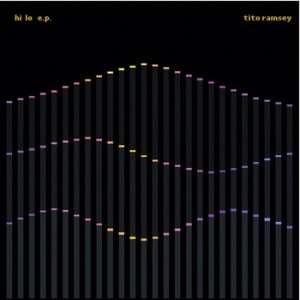 Tito Ramsey's Hi Lo EP surprised me at first listen, as its pulsing electronic rhythms were quite a departure from the previous work I've heard of his (see Volume 19). Here's my recent review of this fine EP, from which I will quote myself rather than repeating myself: "Lyrically, rhythmically, sonically, and in terms of musical complexity, this is smart, interesting, sophisticated music. But at the same time . . . it is in service to the rhythm. It is, in 2011, not remotely revolutionary to posit that one can dance to interesting music or hear subtleties in dance music, but it's still refreshing and exciting to see someone create such music so successfully out of whole cloth."
[wp_bandcamp_player type="track" id="3022291496″ size="grande" bg_color="#FFFFFF" link_color="#4285BB"]
~~~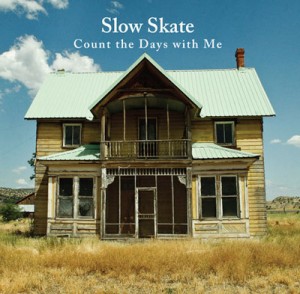 Slow Skate – Count the Days with Me
Yes, it's one more band featuring a Blog of Wax writer (albeit a sporadic one)! And not the last! Our own Caitlin Sherman fronts Slow Skate, one of our more regular musical regulars of the past few years (See volumes 15, 18, 19, 20, and 21; 26 features a collaboration between Caitlin and Midday Veil's Emily Pothast) – and like all of our writers I was a fan of her music before I knew her as a person. Slow Skate just gets moodier and weirder with each release, and I love it. They seem to mine Craigslist and their own closets for strange, forgotten instruments and broken drum machines in order to layer them – never excessively, always tastefully – over Caitlin Sherman's dreamy, sleepy songs and clear, confident voice and Jason Goessl's impeccable guitarcraft. The addition of Robb Davidson on drums, percussion, and electronics has had a strong impact on the band's sound, pushing them further into this bleary, Lynchian dreamscape that I just love. My prescription to get yourself through our impending dark and dreary winter: pour yourself a tall glass of bourbon and curl up with Count the Days with Me.
~~~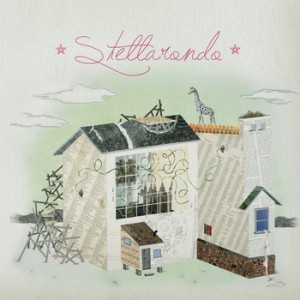 Stellarondo hasn't appeared on Ball of Wax (yet), but frontwoman Caroline Keys shows up on the current volume (26, a tribute to the Anthology of American Folk Music), duetting with fellow Missoulan Nate Biehl on "My Name Is John Johanna." I reviewed this record a while back too, but have since been further impressed by Stellarondo's live performance, which managed to quell a noisy weekend crowd at Conor Byrne and bring them in close to fully appreciate the band's spare, acoustic setup. This self-titled EP is packed with great musicianship, smart songwriting, and weird noises and speaks of many good sounds to come.
[wp_bandcamp_player type="track" id="2363219718″ size="grande" bg_color="#FFFFFF" link_color="#4285BB"]
~~~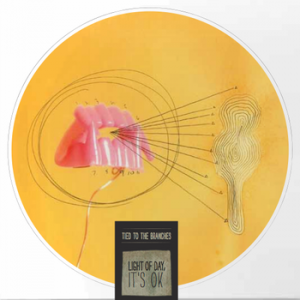 Tied to the Branches – Light of Day, It's OK
Tied to the Branches' Marc Manning is another old-school friend of Ball of Wax (Everything Is Fine's "Whistle Song" being the first song on the very first volume). He's appeared on our discs as Everything Is Fine, under his own name, and now with his new(ish) band Tied to the Branches. Judging purely as an outsider, Tied to the Branches appears to be his most collaborative project yet. The songs are still carried by Marc's ethereal vocals, surreal lyrics, and layered, swirly guitars – not to mention the reverb that seems to drench every channel in the recording process – but the band's sound is completed by Brad DerManouelian's simple, pulsating beats on the electronic drums (not drum machine, but an electronic instrument played live) and Justin Wasterlain's driving, melodic bass lines. The resulting sound is dark and somewhat retro (your goth roommate in college who drove you crazy blasting Bauhaus would love these guys), but only in its basic elements – yes, we've had fuzzy guitars, bass, and electronic drums for decades now, but I haven't heard them quite this way before. Perfect listening for a late-night winter drive.
[wp_bandcamp_player type="track" id="3490220853″ size="grande" bg_color="#FFFFFF" link_color="#4285BB"]
~~~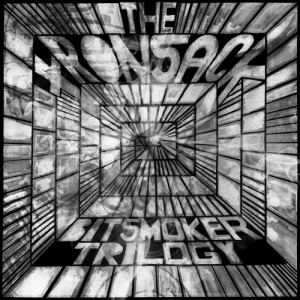 The Tron Sack – Bitsmoker Trilogy
The Tron Sack has never appeared on Ball of Wax before – mostly, I imagine, due to the fact that any one of their songs would take up at least a quarter of the playing time of a typical volume – but drummer and synth-master Kelly Minnis has been with us since the beginning (his solo electronic project Great Unwashed Luminaries appeared on volumes 1, 8, and 23, and his rock band The Ex-Optimists showed up on 17). With Bitsmoker Trilogy, Kelly – along with 2-string bassist Matt Shea and thereminist/knob-twiddler Wonko the Sane – deliver an epic, droning 80 minutes, building gradually and inexorably over the sparse, melodic parts I and II to the punishing, unforgiving heaviness of Part III. It really must be experienced on its own terms, so go throw down $5 for your own copy now. When it gets to your house lock the doors, turn off the phone, turn on the stereo (yes, the goddamn stereo – remember those things?), and just let it wash over you. You can thank me later.
The Tron Sack – Bitsmoker Trilogy Part III by atarimatt
 ~~~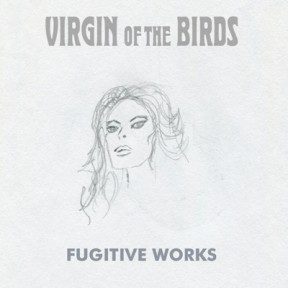 Virgin of the Birds – Fugitive Works
Virgin of the Birds' Fugitive Works EP is the last release I'll talk about by one of our writers (hopefully Colin will have something for us next year). Jon Rooney (read his excellent year-end wrap-up here) has been writing and recording under this moniker for years now, and sharing songs with us on Ball of Wax since Volume 5. Over the past couple years he's been releasing a series of EPs and making them available from his site for free; Fugitive Works is the most recent installment in that series. Jon is great at crafting pop songs that are just slightly skewed, whether it be by a disturbing lyrical image, an intentionally out-of-tune guitar solo, or an unexpected drum machine/piano breakdown. In an era where people are crafting lush, high-fidelity recordings in their bedrooms, there's something willfully low-fi about Jon's approach that I love, even though he's using the same set of tools as most (guitar, computer, GarageBand). If you're looking for three-part harmonies and carefully finger-picked guitar, look elsewhere; but if you're looking for well-written songs and arrangements with just the right hint of weirdness and whimsy, you've found your guy.
Virgin of the Birds – They Wake
~~~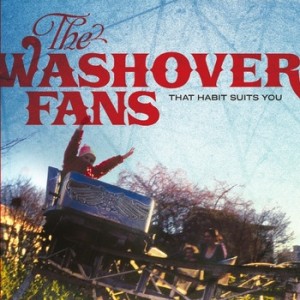 The Washover Fans – That Habit Suits You
Hey, remember those three-part harmonies and finger-picked guitars I mentioned a sentence ago? This album delivers them in spades. The Washover Fans are a new band, only recently making their first appearance on Ball of Wax (see Volume 24), and we're happy to have them. I believe all four members of the band write and sing songs on That Habit Suits You, but they arrange and perform them as a band, and it absolutely holds together as a unified work. This is perhaps the most straightforward record of this batch – I can say "they're a folk band" and you will probably get a pretty good idea of the sound – but it is very well-wrought and well-executed. These guys aren't going to be headlining the Pitchfork Festival any time soon, but they can write, and they can sing, and they can play, and they're a welcome addition to Seattle and the Ball of Wax fold.
[wp_bandcamp_player type="track" id="2190665343″ size="grande" bg_color="#FFFFFF" link_color="#4285BB"]
~~~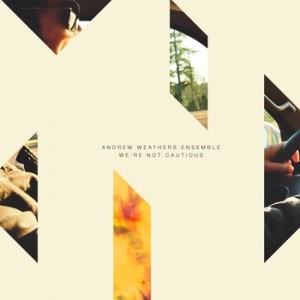 Andrew Weathers Ensemble – We're Not Cautious
Andrew Weathers appeared on Ball of Wax Volume 10 quite some time ago, under the moniker Pacific Before Tiger. I hadn't heard from him in quite some time, but the other day I read some glowing praise of his new album We're Not Cautious on another blog, and dropped everything to go check it out. It is a truly lush and gorgeous creation – richly layering acoustic and electric instruments, voices, and electronics to create beautiful, compelling soundscapes – which I've sadly only been able to listen to on computer speakers so far. I am sure it reveals much deeper riches via headphones or a proper stereo system, and I'm really looking forward to putting that to the test. Even in suboptimal listening conditions, though, the beauty of Andrew's vision comes through.
[wp_bandcamp_player type="track" id="2215129066″ size="grande" bg_color="#FFFFFF" link_color="#4285BB"]