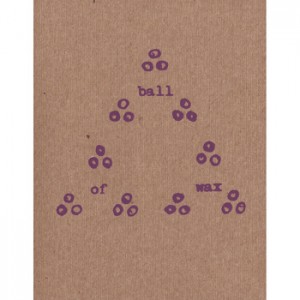 In case you didn't know, we're celebrating the release of Ball of Wax Audio Quarterly Volume 27 this Thursday at the Sunset, with Alicia Amiri, Kevin Barrans and Friends, The Music of Grayface, Oh Lo Lo, and Sun Tunnels. It's going to be a blast. I spent the bulk of the long weekend silkscreening and gluing in preparation. If you'd like a sneak preview, most of the new volume is available for your listening pleasure over at our Bandcamp page, or right here:
[wp_bandcamp_player type="album" id="2186026906″ size="grande" bg_color="#FFFFFF" link_color="#4285BB"]
This is really a fine collection of songs, if I do say so myself. There's one excellent track – The Music of Grayface's "Silentcanoes" – that you'll only be able to hear on the CD, so you should really come to the show and pick up your copy (or pre-order it right now via Bandcamp if you can't make the show).
See you Thursday!