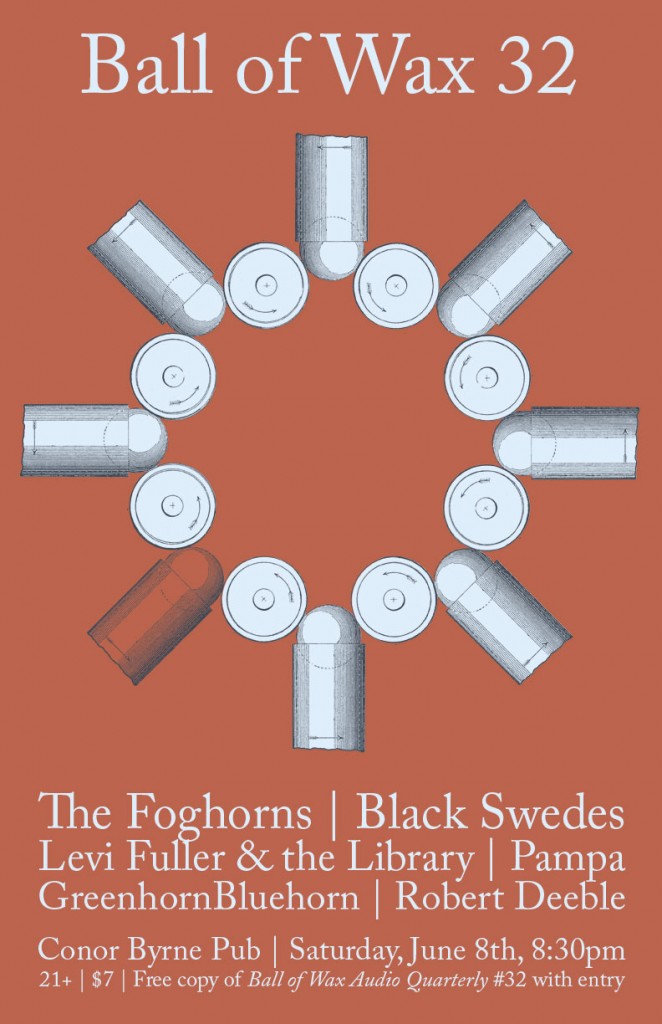 Ball of Wax Volume 32 CD Release show
Saturday, June 8th, 8:30pm
Conor Byrne Pub
The Foghorns / Black Swedes / Levi Fuller & the Library / Pampa / GreenhornBluehorn / Robert Deeble
$7 / includes free copy of Ball of Wax 32 CD
The time has come to celebrate the release of yet another volume of Ball of Wax Audio Quarterly into the world. Come on out to Conor Byrne next Saturday, June 8th to hear live performances from six of the artists featured on the newest installment, and receive a free copy of Ball of Wax 32 as you walk in the door!
And it's a good one, I tell you. There's a great range of stuff on here, from hooky pop to melancholy acoustic tracks to strange experiments both sonic and linguistic. Don't believe me? Dig in right here:
[bandcamp album=3167767741 bgcol=FFFFFF linkcol=4285BB size=grande]
If you can't make it to the show, you can pre-order your copy right now (and download it instantly) through the magic of Bandcamp.