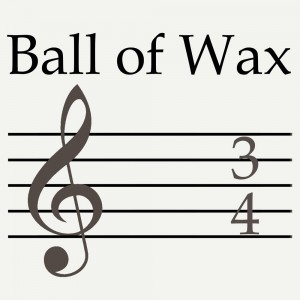 Ball of Wax Volume 34 Release Show
Day Laborers & Petty Intellectuals, Levi Fuller & the Library, GreenhornBluehorn, Colin J Nelson, Virgin of the Birds, Whole Halves
Saturday, November 30, 8:30pm
Conor Byrne Pub, 5140 Ballard Ave NW
21+ / $7 (includes Ball of Wax 34 CD)
Sometimes it's hard to think up a theme for any given volume of Ball of Wax Audio Quarterly (and sometimes I don't), but for Volume 34, the theme presented itself. It was obvious I needed to put together a whole CD of songs in 3/4 (and, full disclosure, 6/8), and the music world obliged with some fine waltzy numbers. We've got songs from BoW mainstays like Virgin of the Birds, Sun Tunnels, and Emiko Blalock; songs from old friends with new bands (e.g. Bret Phillips's Whole Halves and Joshua Morrison's St. Kilda); and songs from artists brand new to the fold, such as Day Laborers & Petty Intellectuals and Unai Azkune, who found us all the way from Basque Country.
As always, I'm thrilled to get this newest volume of Ball of Wax out into the world, as I am to share the stage with some of these new and old friends for the release show on November 30th. Come on out and join us!