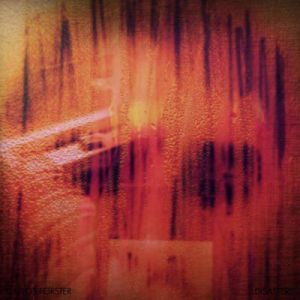 Carlos Forster – Disasters
(2015, Acuarela Discos)
Heartbreaking songwriter Carlos Forster is back with his second solo outing, Disasters, on super rad Spanish label Acuarela Discos. Like his first solo release (Forster once led the fabulous Bay Area band For Stars) Family Trees, Disasters is melancholy, brooding, and beautiful. What's new with Disasters is an expansive aural palate filled with layers of synth patches, ambient noises, and distant voices. Disasters is experimental and minimalist in arrangement, taking on a quasi-New Age vibe at times (though more Laraaji than Michael Manring) while remaining a song-based pop record. Songs like "Child on a Train" and "Outdoor Miner" (a Wire cover) rely heavily on seemingly archaic digital synth textures in a way that surprisingly complements Forster's downcast lullabies. "Tim," about the late American Music Club drummer and owner of San Francisco's Closer Studios (where my old band once recorded – just a wonderful space) is a vast, moving tone poem. The musical highlight of Disasters may be the opener, "You'll Survive," carried by Forster's heart-wrenching, irresistible melody and taken home by a gorgeous trumpet solo. Just a stunning track:
There are numerous highlights on the album, from the elegant "Paint Me" to the watery, protean "Alice," written for Forster's daughter.  "Alice" closes with the lyrics – "Oh Alice, if you find this song / I wanna tell you just how much I love you /  And if it finds you down / Perhaps you're broken-hearted / Here's a song that started / I hope it makes you smile," a devastating, grown-up sentiment cast up by shimmering gurgles of synthesizers and reverb. A cover of the Flaming Lips' "Ego Tripping at the Gates of Hell" is unexpected but totally works – Forster takes Wayne Coyne's googly-eyed space funk and makes it sound like the loneliest song in the world. Like the rest of Forster's formidable body of work, Disasters is brimming with pretty, sad moments, though this time out they're cast in a digital haze of forlorn synth tones and trace aural decays.