Hello there, Friends of Wax. There are a couple events coming up that you should know about if you like music, or resistance, or languages. I hope to see you at both. (Or at least one. [But really, come on, both.])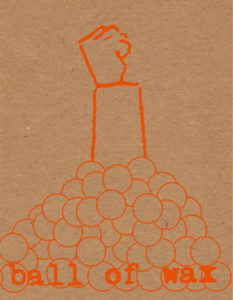 Ball of Wax Songs of Resistance at NW Folklife Festival
Sunday, May 28, 7pm, Vera Stage
With Warren Dunes (Julia Massey) / Danbert Nobacon / Solvents / Hangry Hayrabs / James Kelly Pitts / Levi Fuller
If you missed the Ball of Wax 47 release show, here's your chance at a redo! This will be a terrific night of music on a glorious stage and we will have copies of this radical collection of songs of resistance available for $5 or however much more you want to pay (every single dollar will go to the NW Immigrant Rights Project). Thanks to NW Folklife for inviting us to be a part of the festival. Check out the whole schedule here!
Ball of Wax 48: No English!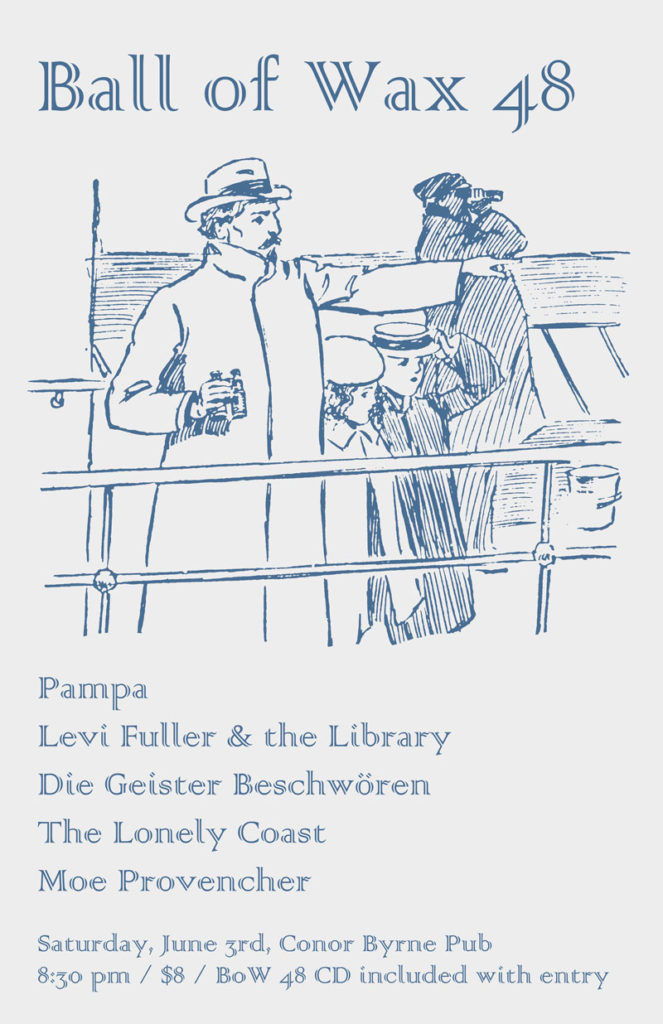 Saturday, June 3rd, Conor Byrne Pub
With Pampa / Levi Fuller & the Library / Die Geister Beschwören / The Lonely Coast / Moe Provencher
8:30pm / $8 / BoW 48 CD (NO ENGLISH) included with entry
For our next trick, BoW 48 will feature 15 songs in languages other than English. It's quite an exciting blend of sounds, both musical and linguistic, and I'm really happy with how it's come together. This is our most international release, as you might expect, including songs from Spain, Sweden, Italy, Germany, Argentina, and more, but there's also a healthy dose of polyglot local music involved. And so, as always, we celebrate with live music from those locals! I can't guarantee there won't be a fair amount of English sung (though I know Pampa is planning an all-Spanish set, and I wouldn't put it past The Lonely Coast to eschew English altogether), but I can guarantee a delightful evening of music and a killer compilation to take home with you after the fact.