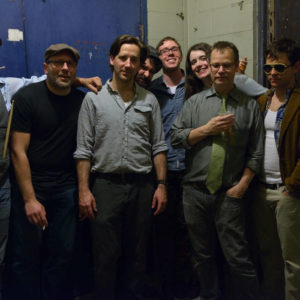 The Foghorns – . . . on a Dog's Ass Sometime
(2017, Knick Knack Records)
The older you get, the more the memories pile up. The Foghorns' new album . . . on a Dog's Ass Sometime (a companion piece to their 2015 album The Sun's Gotta Shine . . .) is an album about nearing middle-age and using a rare opportunity of reflection to recall ALREADY feeling old in one's late twenties, around the first time you truly realized life's reality may not match previous expectations. You get nostalgic for feeling nostalgic. You recall missing the partner and/or friend you once had without necessarily missing the partner themselves. You're too damn cynical to think any more of those old flames or hook-ups as the ones that got away.