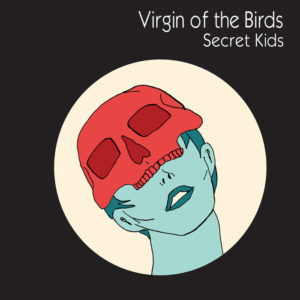 Virgin of the Birds – Secret Kids
(2016, Abandoned Love/Song, by Toad)
I.
Virgin of the Birds is celebrating the release of a uniquely outstanding record October 22, 2016 at Substation. Secret Kids, the band's sophomore LP (out today), is unabashedly tasteful, complex, and intelligent. The perfect pop album, an album so pure and expressive that a 40-year-old music fan can approach it without suspending disbelief, Secret Kids is that singular record that may, in a decade, be all that is remembered from the songwriter scene here in Seattle, and that would be okay.