If you're a fan of quiet acoustic music – and of actually being able to hear what's going on at a live performance of such music – you should absolutely head over to Empty Sea Studios tonight.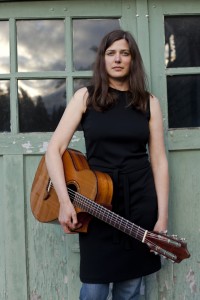 I was very excited when I first heard about Empty Sea*, which bills itself as an intimate listening venue for acoustic music – the paucity of such venues being the one weak point in Seattle's otherwise thriving, fulfilling music scene. Shannon Stephens's music (heard on Ball of Wax 21) is the perfect fit for a venue like this: warm, lush, sparse, and inviting. I really wish I could go to the show tonight, but longstanding plans are keeping me from it. If you don't have plans, I would suggest buying tickets right now, if they're still available.
*So excited, in fact, that I'm playing there next Friday with Tomo Nakayama and Blog of Wax's Louis O'Callaghan, but that's another story.