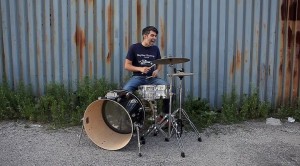 Ball of Wax's connections to Mark Johnson and Michael Sanchez – of Amateur Radio Operator and The Way It Is, respectively – run deep, going back to our first couple volumes (ARO made their debut on Volume 1, The Way It Is had a song on Volume 2, and both were featured on Volume 4, covering songs and being covered by other early BoW favorites). As different as the two are, they're a couple of my favorite songwriters – in fact, I recently compiled a list of my 100 favorite albums from 1996-2011, prompted by that one giant music site, and they each had an album on there.
So I'm somewhat sad to report that neither The Way It Is nor Amateur Radio Operator exist any more, as such.
I say only somewhat sad, because they're both still putting out great new music, just in different formations and under different names. Michael, apparently sick of the "Way It Is" name, launched Electric Dylan not too long ago; you might have heard the excellent "Madeleine" on the Spring 2012 Ball of Wax Dance Party CD, and I'm sure we will hear and see much more in the near future. Michael's wonderful voice and brilliantly hooky songwriting are still very much in evidence, so fans of The Way It Is should not be disappointed:
[wp_bandcamp_player type="track" id="3741758374″ size="grande" bg_color="#FFFFFF" link_color="#4285BB"]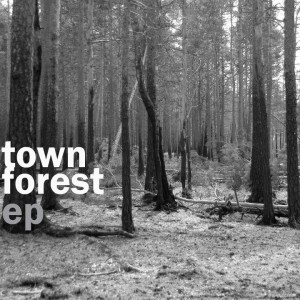 The Way It Is was always pretty much a solo project, but Amateur Radio Operator had developed into a full-on collaborative band over the years. Sadly, that band has splintered in various directions. Happily, all of those directions should provide us with more sonic delights over the coming years. John Faryar's oh lo lo has recently been featured on the blog and on Ball of Wax Volume 27; now it's Mark's turn. His new project, Town Forest, was born from the remains of Amateur Radio Operator's stillborn second album.  I'm very happy to feature a song from this new project – gorgeously fleshed out with mandola and pump organ – on the forthcoming "no guitars" installment of BoW. For now you can hear "Coyote" on the very promising (but not nearly long enough) debut self-titled EP from Town Forest:
[wp_bandcamp_player type="album" id="3721498092″ size="grande" bg_color="#FFFFFF" link_color="#4285BB"]
You can catch a guitarless set from Town Forest at the Ball of Wax 29 release show next Friday, September 7th, at the Comet. He'll be making his debut this Saturday (probably playing guitar) at the very same venue, opening up for John Courage and The Great Plains and our pals The Foghorns.
So while it is regrettable that we won't have The Way It Is and Amateur Radio Operator to kick around any more, in the end we have a couple new favorite bands to follow and be excited about. Sounds like good news to me!